Perseverance Calibration Geocoin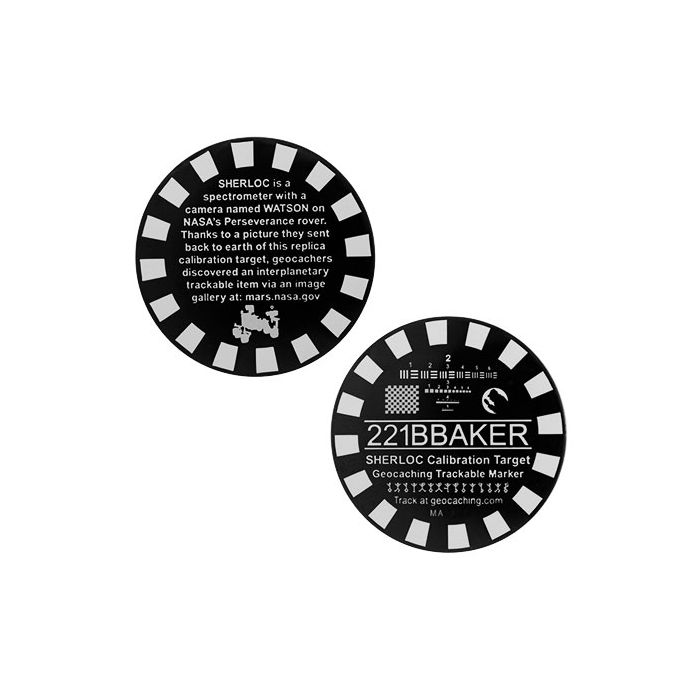 Perseverance Calibration Geocoin
Geocaching is now an interplanetary game!
NASA's Perseverance Rover, which landed on Mars on February 18, 2021, includes a trackable code, making Perseverance a geocaching game piece. The front of this geocoin is a replica of the unique glass disk that contains that tracking code: the rover's calibration target. The first image of this target beamed back to Earth on March 17, 2021 when Perseverance "took a selfie" with one of its on-board cameras.
The instrument team who worked on these devices enjoyed the Sherlock Holmes theme so much that they embedded several other references. Do you know the significance of 221BBAKER? Do you understand those dancing people?