Lets Talk GeoCoins- Pirates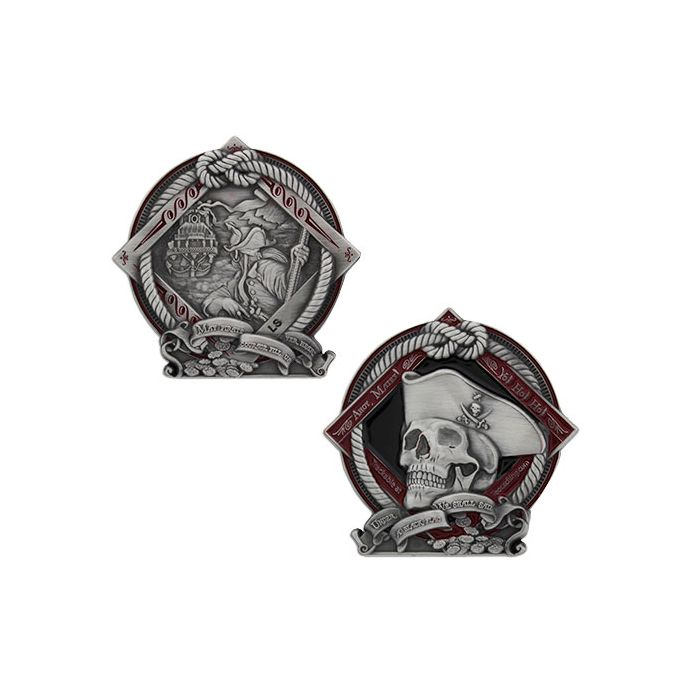 Sailors tell stories, pirates make legends..Yo ho, yo ho, a pirate's life for me.. Dead men tell no tales.. Home is where the anchor drops.
We all Love Pirates. May pirate courage fill up yer heart!
From our friends at Landsharkz comes the latest and one of the greatest pirate geocoins you will see! This geocoin features an amazing design and a look and feel that absolutely needs to be seen and held to be appreciated.
Who loves to search for treasure this super cool coin will give you the courage and strength to find it..
This Pirate geocoin is trackable at Geocaching.com with a unique icon
Dimensions: Approximately 2.25 inches in diameter.